FREE 3 DAY MINI-COURSE
Instantly improve your tone!
If you like the idea of getting faster progress on the flute by learning the tweaks of proper playing technique, you're in the right place.
---
Come and join me in this free mini-course to learn 3 quick adjustments that will instantly give you a stronger, clearer tone.
Jane xx
Yes, I want a clearer flute tone!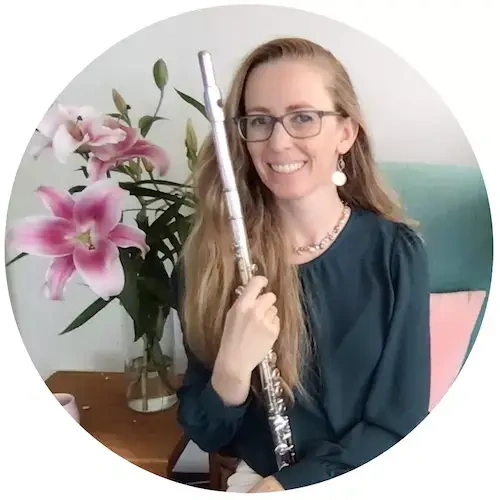 Faster Progress Through Proper Technique ™
I show you a different way to get better at the flute...
---
I love teaching flute players just like you, how to make tiny adjustments to your flute technique to make your playing not only easier, but sound totally amazing.
Find out about The Flute Academy
✨ Instantly hear your own improvement! ✨
Faster progress on the flute should never be about a student thinking they "just need to practise more".
Instant improvement comes from learning the little tweaks of proper flute technique that make you instantly sound better!
✨ Progress
faster

on the flute! ✨

I hear from flute players every single day who still believe they need to grind themselves into the ground practising harder and harder. I love it when they discover that the answer lies in the small tweaks to their playing that sets them free to play with fluency and ease.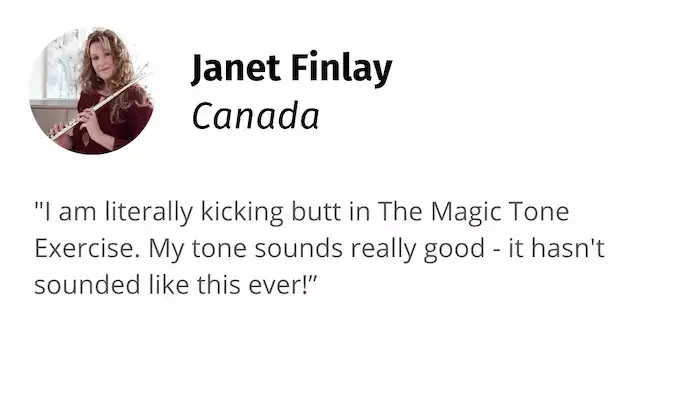 Learn from Jane
---
Faster Progress Through Proper Technique ™
Join professional flute tutor Jane Cavanagh to learn how to transform your own flute playing, one clever tweak at a time.
The Flute Academy is a step by step masterplan to transform your flute playing, without the frustration or overwhelm.
Find out more!
Sleepy Burrows Wombat Sanctuary rescue injured wombats.
Music and Memory brings joy (and memories) to dementia patients.
Ozharvest rescues surplus food to feed the homeless.
Symphony for Life invests in young people living in challenging communities.
One Voice Mobile Showers provides dignity for the homeless.
Animals for All Care connects isolated older people with animals.